Don't listen to us. Listen to our clients.
Lsd clients are like people. They come in all shapes and sizes.
You might be a multi-million pound turnover business looking to expand and get to the next level. Or you might be an individual looking to minimise your tax liability.
Whether you're starting up a business or winding it up, whether you're after advice on acquisitions or disposals, whether you're looking for someone to handle your VAT or someone to run the payroll, whether you need the monthly management accounts preparing or company secretarial services providing – LSD has all the answers.
No matter how big or small your requirement, how complex or how straightforward, we're here to help.
Of course, actions speak louder than words. But, when the words are spoken by clients, they run it a pretty close second.
So, please, take a glance below at some of the testimonials we've received from our grateful clients.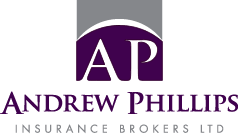 When I first set up my business, I was recommended to a firm of accountants that as it turned out, was totally unsuitable for my size of firm.
I was then recommended to contact LSD Accountants and I have now been using them for over seven years. During that time, they have been able to adapt to my growing needs, moving from just the annual accounts to personal taxation, payroll and auto enrolment.
They are always willing to provide good, timely advice and are definitely an approachable, business focused accountancy firm.
I would thoroughly recommend Davinder Matharu and her colleagues for your accountancy needs.
A terrific and capable team. They make the business of running my finances effortless. I wouldn't want to work with anyone but LSD.
Davinder, thank you so much for the invaluable advice and expertise in dealing with our complex company dealings. We always feel completely supported by yourself and the knowledgeable team at Lsd. As clients we feel that our needs are cared for perfectly and it is always a pleasure to work with you all.
Lsd are my accounts department, credit control and financial director.
When your accountant feels like a member of your staff because they are so integrated within your business it means you can concentrate on what you're good at.
I was glad to start working with Lesley and the team a few years ago – they have certainly made my work easier by taking away the strain of paperwork and always being on hand to answer any queries however minor. Setting up my own company seemed initially a stressful experience but LSD helped a lot, this was made so much easier by the fact that they understand exactly what I do and their empathy in explaining procedures so I could get on with my day-to-day work. Highly recommended!
I would like to say thanks for what you have done for me over the past year. I know that your business is really doing well and that your time must be precious. I just want to say that you should feel free to name your price next year I will be willing to pay whatever rates you feel necessary!! I really do appreciate everything you do for me!!

When I established my business I knew I needed a top notch accountant to make sure I was HMRC compliant and was keeping on top of my numbers! Before choosing Lsd Accountants Ltd I met with a several other accountants who mainly bamboozled me with "accountancy chat" – when I met Lesley from LSD it was like a breath of fresh air! Lesley completely 'got' my business and more importantly understood where I was planning to take it. I instantly felt at ease and knew that no matter what happened they would always have my back. I have been with Lsd Accountants for a couple of years now and can honestly say I have been blown away with the service they provide to their clients. Nothing is ever too much trouble and whenever there are any changes to law you are always the first to know. Lsd Accountants have become vital part of my business and I wouldn't ever be without them!
Lsd were recommended to us when my husband became self employed two years ago. We knew very little about being self employed or what was required of us by the Inland Revenue. Our financial records were a mess. Lsd have provided an exceptional service; friendly and always happy to help, their advice is always given in a clear and concise way. We would highly recommend them and have, in fact, recommended them already to many of our family and friends.