26 August 2019
Today was release day!
We opened the gate and 2 of the 6 guinea fowl chicks flew out of the cage quite quickly.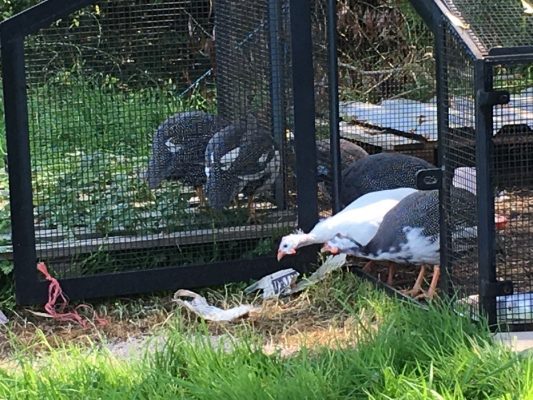 The remaining 4 took a bit longer but after about half an hour or so, everyone was out.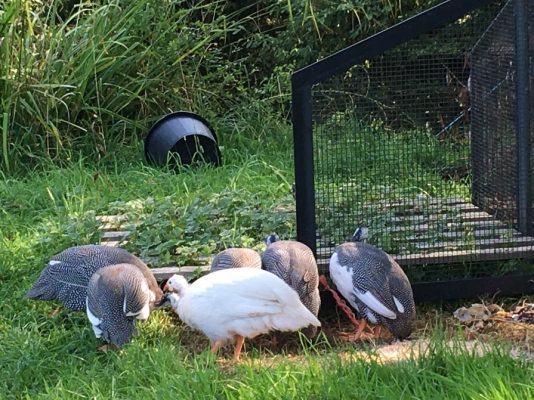 The older 2 guinea fowl showed some interest but also some aggression towards the chicks.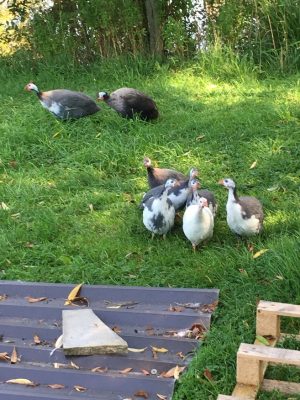 Feathers flew and the chicks were all chased into a ditch initially.
Eventually they all clambered out.
For the first 2 nights the chicks all returned to roost in the cage and we shut them back in.
On the third night we opened the cage right up by removing the roof to try and encourage the chicks to roost in the tree.
There has been a lot of 'chasing' by the older 2 guinea fowl as the pecking order is established.
We have been checking every morning with trepidation ever since, half expecting there not to be a full head count but as at 21 September we're very happy to report all 6 are still present and correct.
12 September 2019
We noticed that 885 was looking a little 'pinched' – he looked like he had lost weight and seemed out of sorts.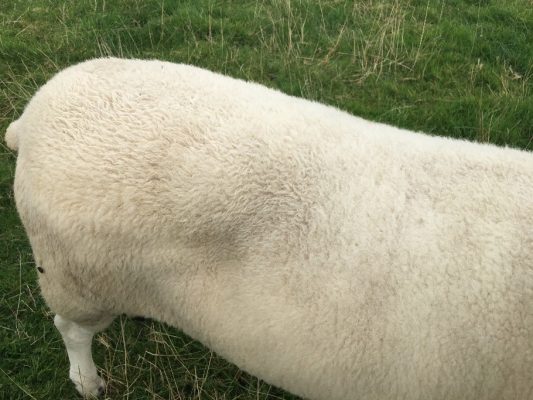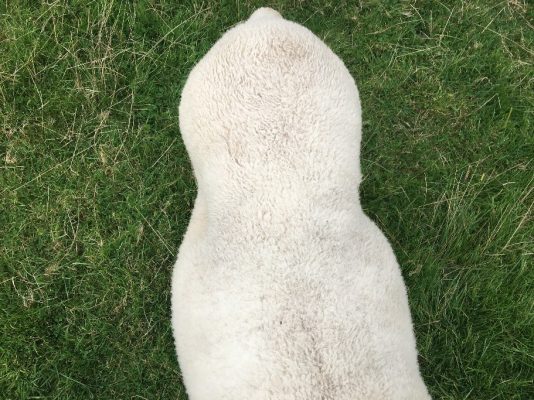 13 September 2019
We decided to call the vet out today to see 885.  He seems to be having contractions and we think he has a urinary infection.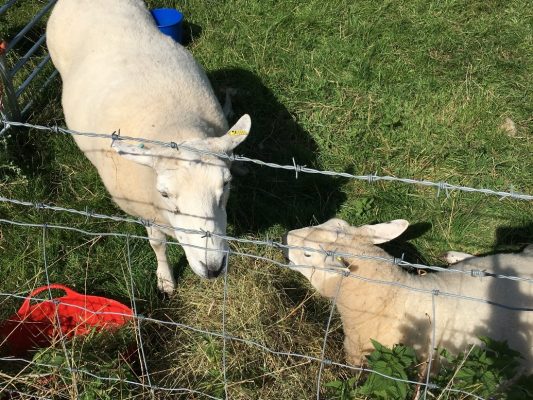 He is still eating quite well and doesn't look to be in pain.
The vet agreed that it may be kidney stones.  He has been put on painkillers and antibiotics in the hope that he will pass the stones.
16 September 2019
We had some very sad news this morning.  Tim's Sheep (186) died in the night.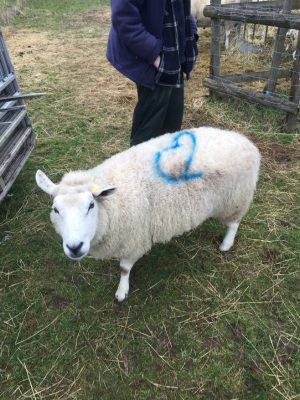 She had dropped some weight, in fact this week we had asked the vet to look at her while she was out visiting 885 as the weight loss seemed very sudden.  The vet had not seen anything obvious and had suggested worming and extra nutrients as a first course of action.
Yesterday she had seemed her usual self – wanting fuss and eating biscuits and dandelion leaves as a treat.
The vet thought it would have been organ failure, she was probably about 10 years old.
She was always the first to come over to be stroked and would follow anyone around the field wanting attention.
We will miss her very much but agreed that it was a good way to go rather than for her to suffer with an illness.
Tim's Sheep came to us in December 2016 when she was retired from the main flock so she had had the best retirement we could have possibly given her.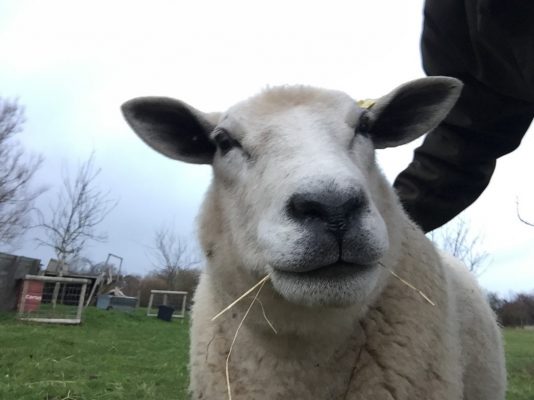 20 September 2019
The sheep were wormed yesterday and we moved them into Field 11 today (new ground after worming).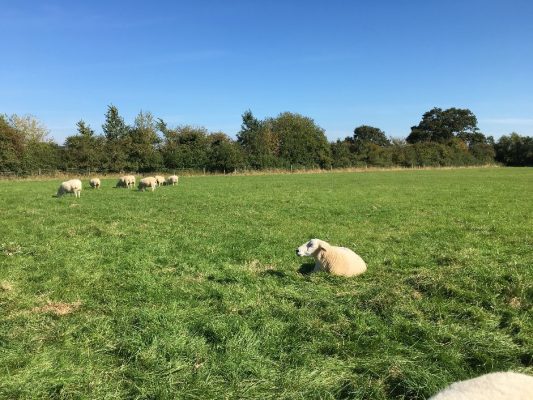 885 has shown some improvement but is still trying to pass the kidney stones so we will be calling the vet back on Monday to see him.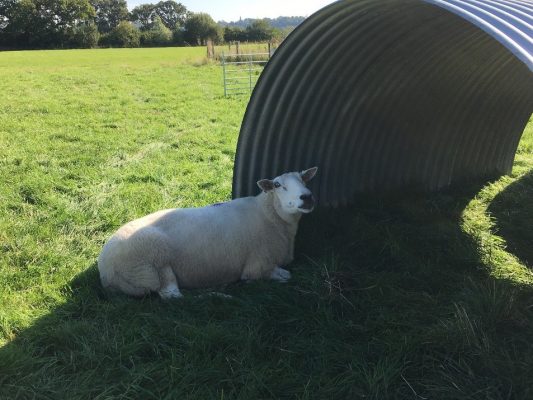 21 September 2019
The guinea fowl are definitely hanging out together now and seem to have bonded into a single group.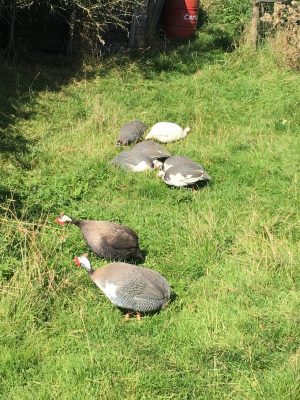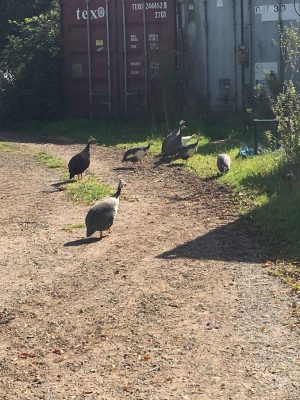 They have since been spotted roosting in the tree which is good news indeed.