29 September
Today we held some help with feeding!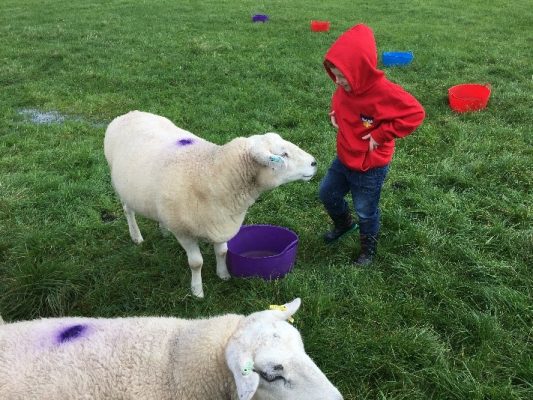 Ernie had to have a severe word with 52 who wouldn't leave him alone.  The sheep do like children, they find them very unthreatening.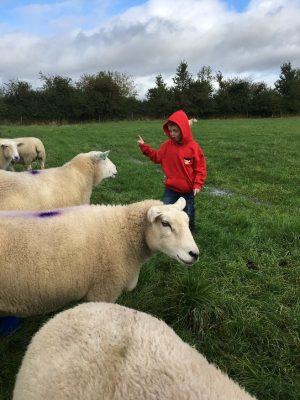 Syd found her soul mate in '52'.  She was very taken with him.  He is always a favourite with children as he just wants to be stroked.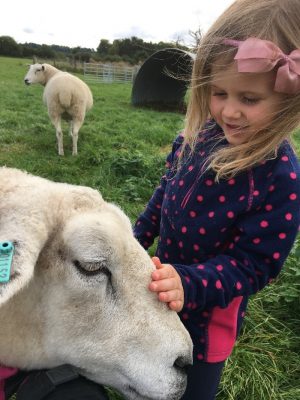 1 October
885 is looking very much better.  He didn't seem to improve much after the antibiotics however he didn't seem to be in any distress or pain.  We have had him on apple cider vinegar which he doesn't seem to mind for the last 2 weeks and the kidney stones appear to have gone.  He has been a brilliant patient … with the encouragement of food he's trotted into the treatment pen every day for his vinegar.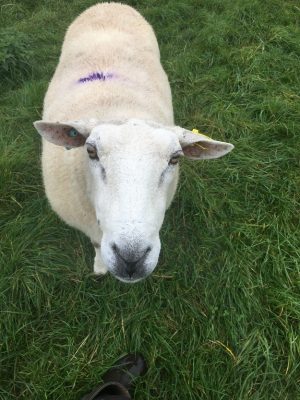 5 October
Pellets are kept to a minimum over the summer (the sheep are always on a diet!) so when they do have them it's a stampede.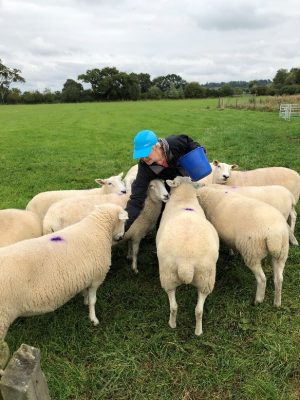 6 October
A nice picture of the boys up front from left to right, Champion, Baby Lamb, Chubby, 885 and 52.
Pecky is at the back with the girls, Bramble, Kangaroo and Daft.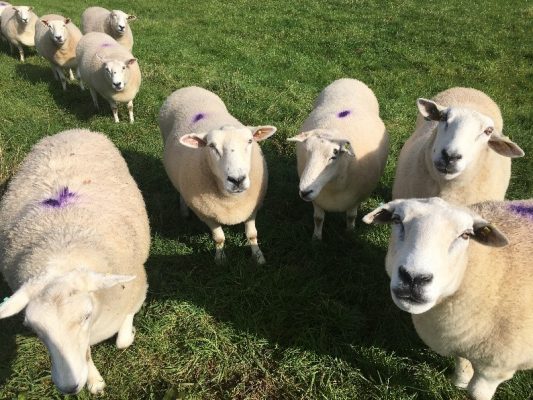 23 October
Very misty today!  The guinea fowl are all doing well – we still have all of them and they very much hang around together now.  The new flock haven't ventured far from the pond which is good.  The old birds used to regularly wander down to the Lsd office to be fed.  But with the vehicles on the business park we are glad they are staying near the sheep.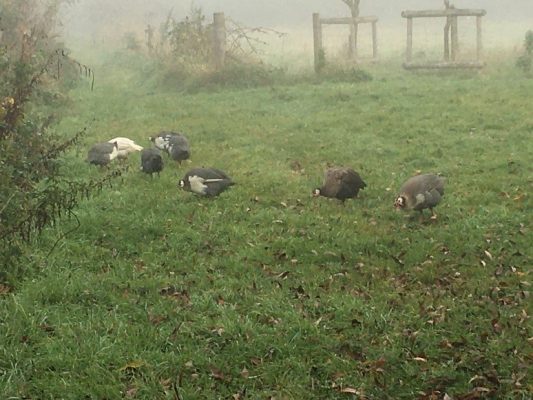 52 posing.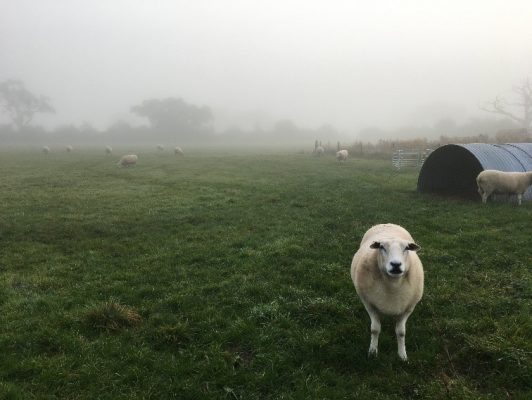 The ground is very water-logged due to the daily rain.
This week we have resumed 885's apple cider vinegar treatment, the contractions resumed for a couple of days although they went almost as quickly.  Maybe there was just one more stone to pass.