More snow!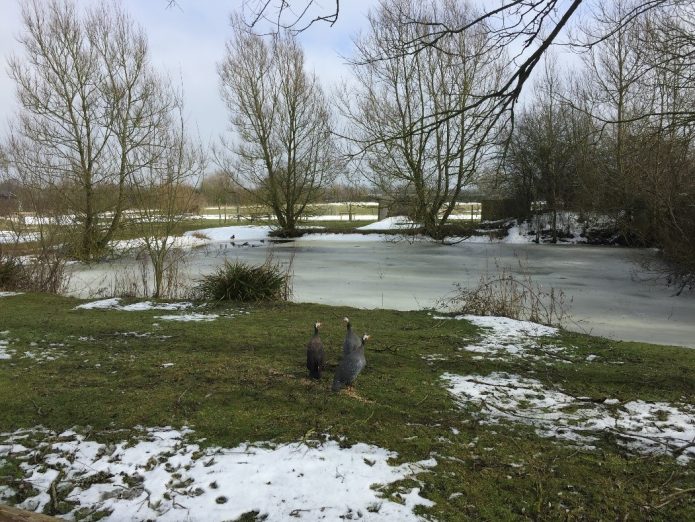 The pond froze.  The drive had drifts so big the tractor had a job clearing them. And the sheep were not impressed that their water bucket was completely covered.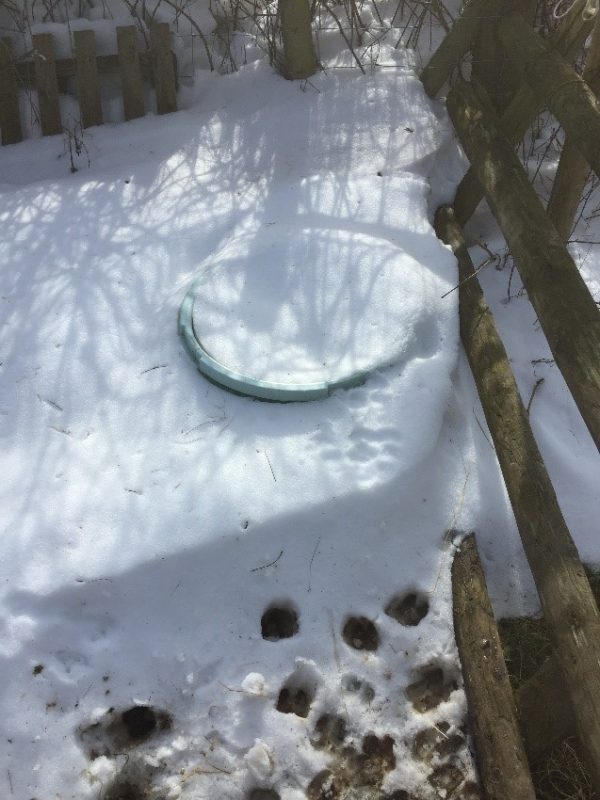 They had to resort to eating snow.  Who knew sheep liked a slush puppie.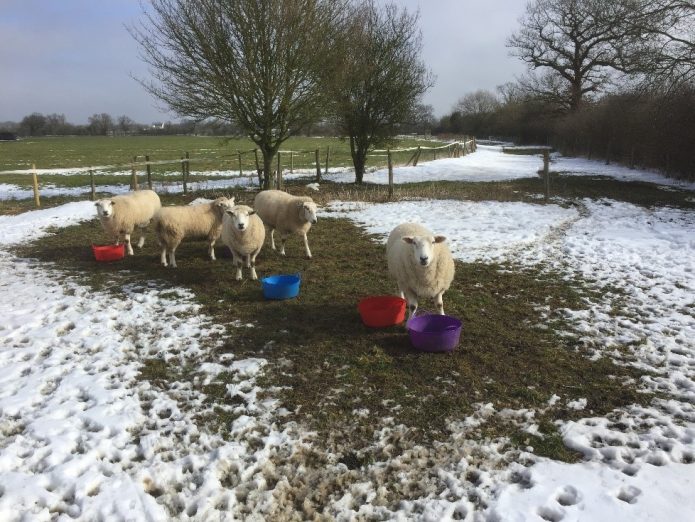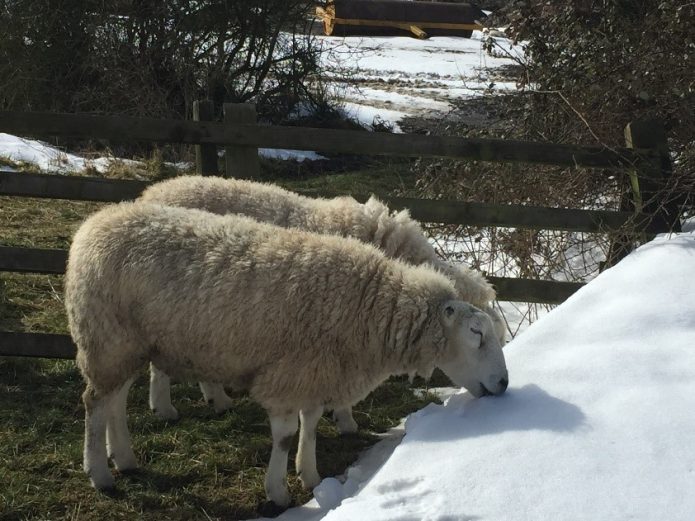 The hay rack was knee deep in a drift and their little legs kept sinking right in.  Thankfully it didn't last long and was mostly gone mid-week.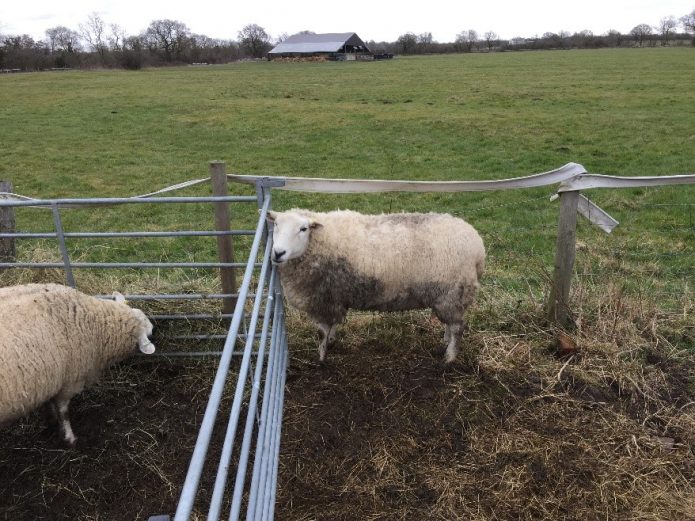 Once the snow cleared we noticed how badly Bramble was limping and she was treated.  Bramble is a bit of a live wire and holding her to have her foot looked at was a challenge.  Hence the mud spatter.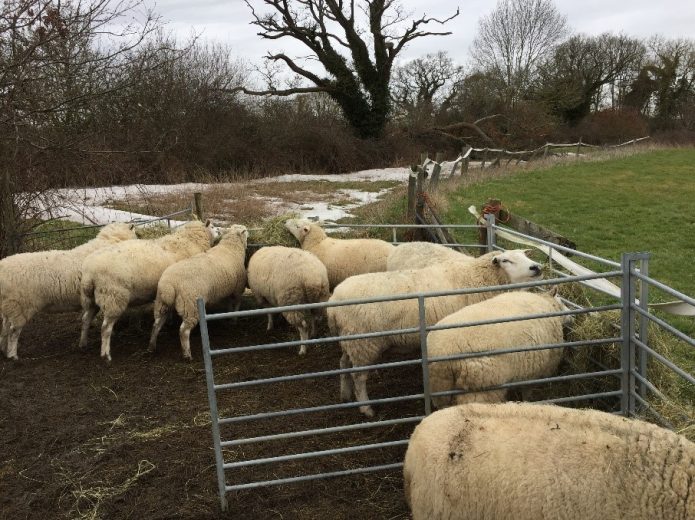 The way we tried to catch her was to gather them all in a pen during feeding … of course she was the only one who wouldn't go into it and we had to improvise.  There was nothing elegant or graceful about it but we got the job done.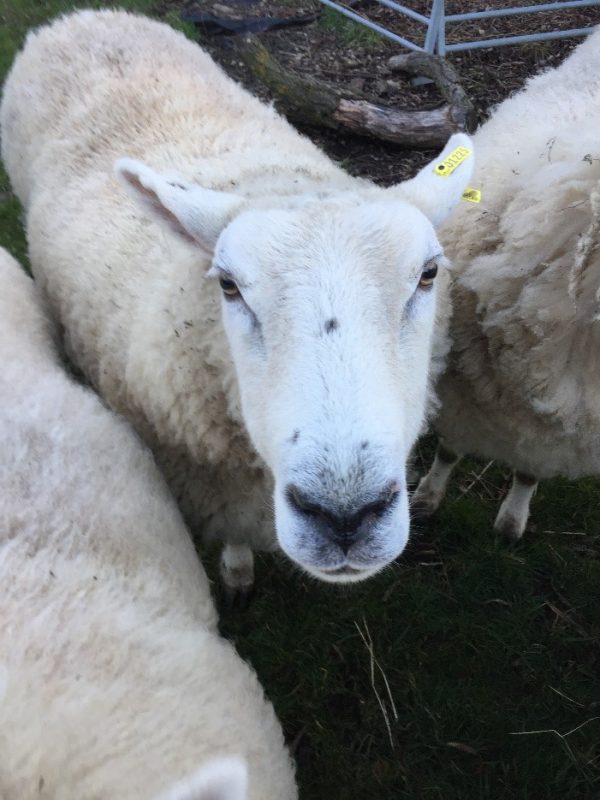 The sheep continued to escape into the barn field so we decided to move them on Friday evening.  It was a simple matter of walking them from one field to the next.  It all went so smoothly until Baby Lamb pictured above decided to go on a walkabout around the farm.  After a panicked call to Chris who arrived on the scene with sheep dog Flash, and a handful of Rich Tea biscuits Baby Lamb was encouraged back into the field.  He is a very confident sheep and not afraid of anything apparently.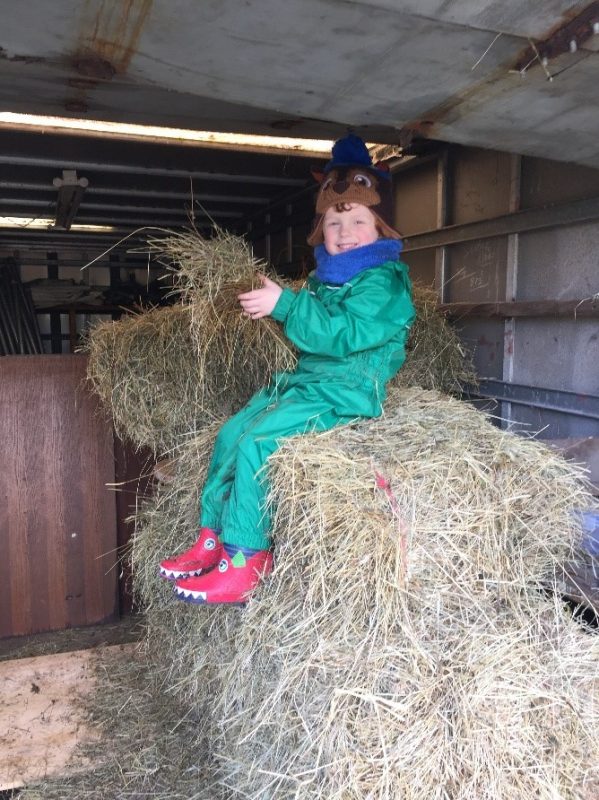 This is the last of the hay so we really need the sun to shine and the grass to start growing.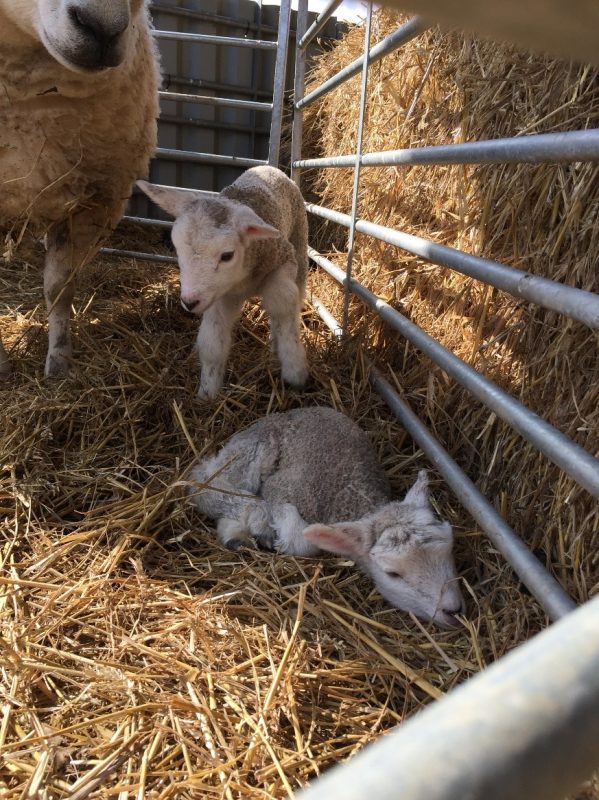 And finally, an Easter surprise!  About a month earlier than expected.  This ewe is supposedly retired and most definitely not supposed to be in lamb.  The rest of the flock are due to lamb next month.  She doesn't have enough milk to feed both of them so the scrawny one lying down is now being bottle fed.  The next day another ewe had triplets.  Happy Easter everyone.