24 December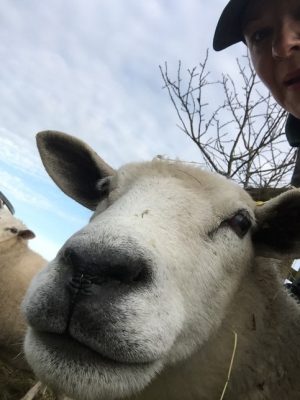 Tims Sheep seems to be getting better, her eye is less cloudy. It was definitely sensitive to the touch which made us think it was an injury not an illness.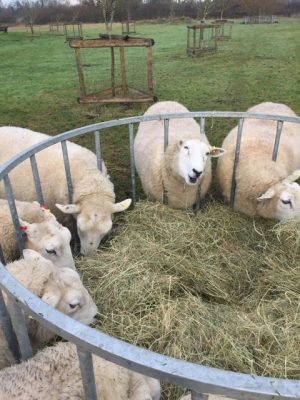 After watching the pushing and shoving at feed times we think she must have bashed it on the metal bars of the feeder.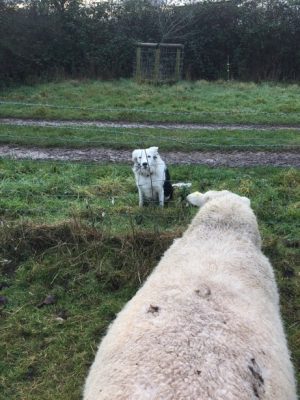 Millie hung out at feeding time. She is perturbed by the fact that the Lsd sheep are not afraid of her and will try to remind them who is boss if they get too close to the fence.
Daft Lamb is particularly interested in Millie.
29 December
937 as usual didn't want to eat with the rest of the flock but had a dining companion today in Daft Lamb. 937 is limping quite badly so will need her foot looking at next week.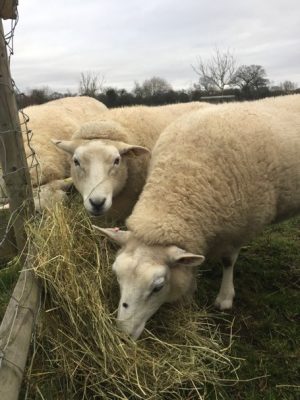 30 December
Arrived this morning and several of the sheep have blood on their heads …
Bramble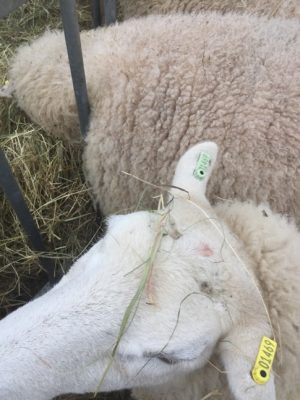 Pecky …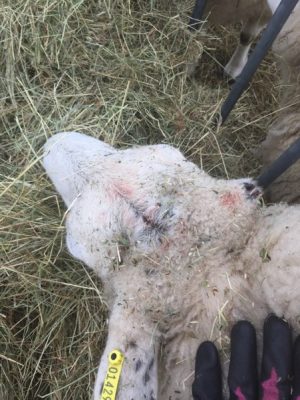 Kangaroo …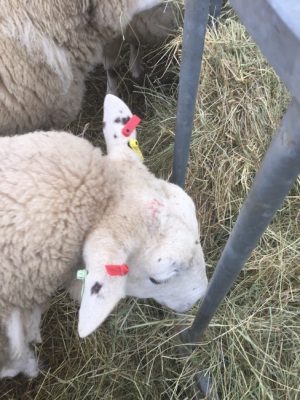 And the culprit …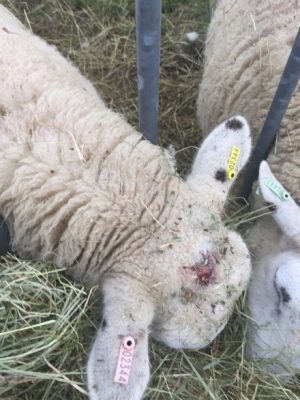 Chubby!
Tim's Sheep's eye has cleared up completely, the cloudiness has all gone.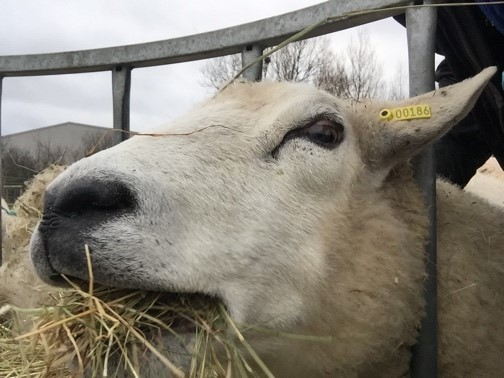 We also had the idea of standing a dustbin in the middle of the hay feeder which keeps the hay in reach rather than building up in the middle.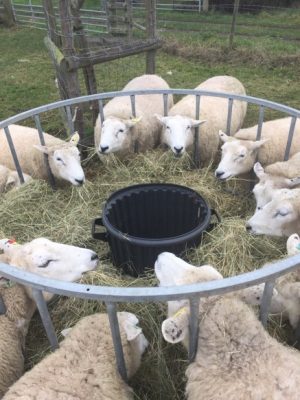 31 December
The poor guinea fowl don't stand a chance when they get fed in the sheep field.
937 and 52 hoovered up their corn.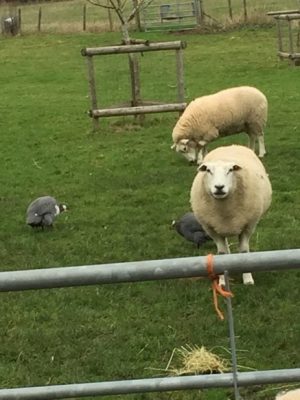 Daft Lamb – with her best 'don't go' face …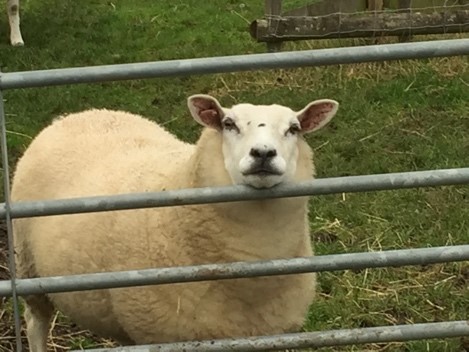 5 January
Yesterday we had to call Tim to look at Champion's foot, he wasn't putting any weight on it. Today he is still limping heavily so he may need further treatment next week.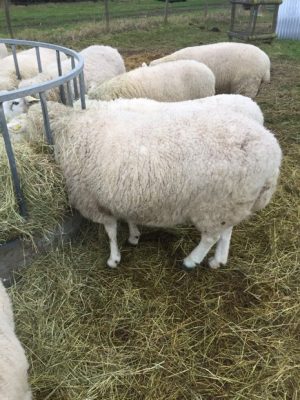 7 January
Champ and 937 didn't seem to be any better so were penned and we cleaned hooves, cut toenails and sprayed for scald. Both seem to be recovering well.
10 January
We arrived today to find out there had been a dramatic and only partially successful escape. 2 sheep had cleared the barbed wire fence into the next field …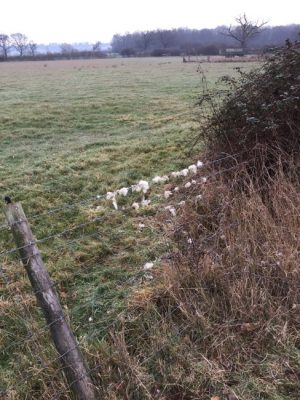 … but one sheep had got stuck on the barbed wire – when we got to the field it was apparent from the blood on his legs that it was 52.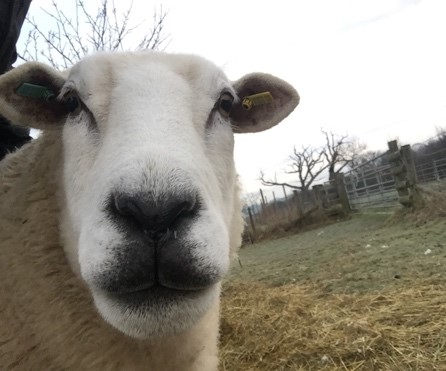 He seemed none the worse for his ordeal and to be on the safe side the farmer has opened up the gate to the next field so they can come and go as they please.
18 January
885 has been limping all week so we decided to treat him as Champion and 937 have recovered so well.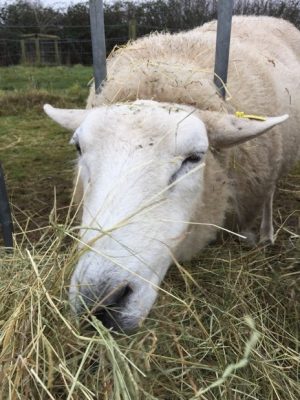 Tim's Sheep is always on hand to inspect proceedings and tends to get covered in blue spray (used for foot rot) whilst Tim is treating (and feeding her biscuits).