A bit of a catch up this month as we took a break in January in honour of the tax return deadline!
There is a constant theme – the rain.
23 December
52 takes refuge on the only bit of hard standing in the field.  I think next year we will put some hard standing down and possibly a stable.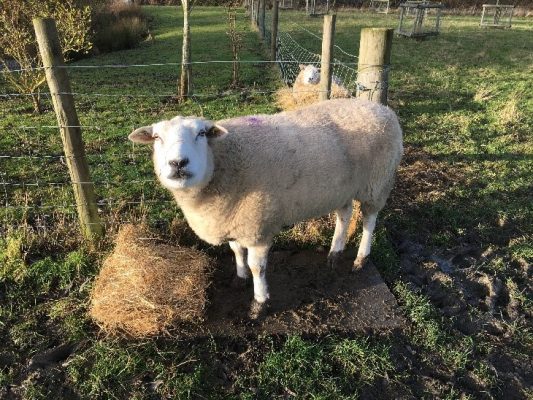 The sheep clearly like to be able to get out of the mud and rain.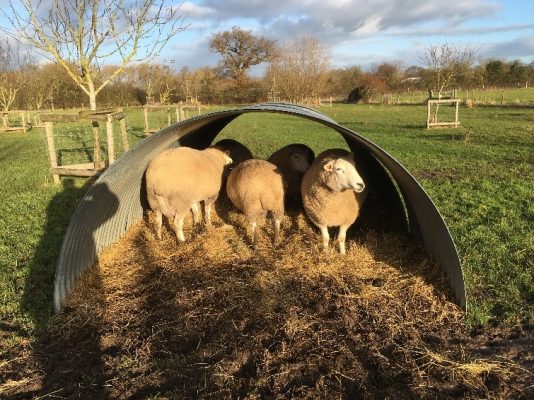 30 December
The mud around the hay feeder is ankle deep.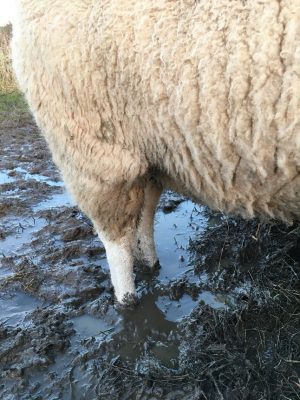 7 January
Not sure how Audrey got quite so dirty.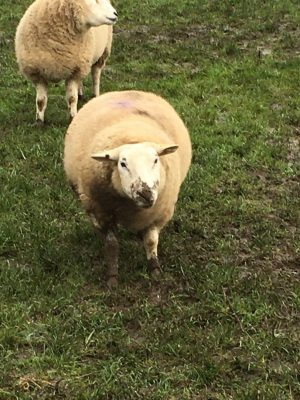 14 January
A rare day, Daft Lamb wanted all the attention. She's not usually so affectionate.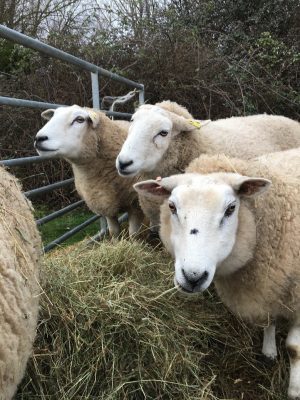 21 January
Our help was needed at the other end of the farm today.  A certain grumpy cow wouldn't let her new calf feed.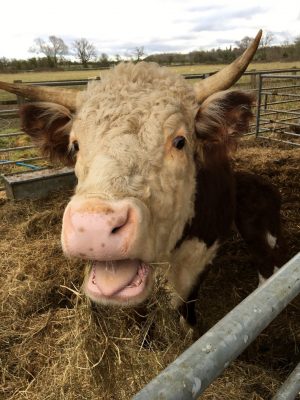 She was barely tolerating him before pushing him out of the way.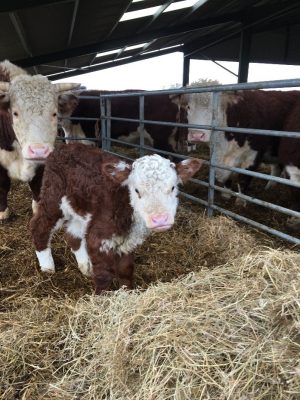 She and the calf were separated from the herd so they could be kept an eye on.
23 January
Our cunning plan is to feed the cow pellets every day – this distracts her long enough for the calf to feed.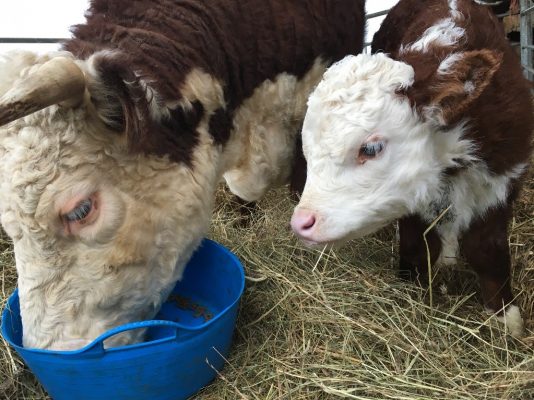 30 January
The sheep are getting very sore feet.  Where the mud has fallen away, it is just bare pink skin underneath.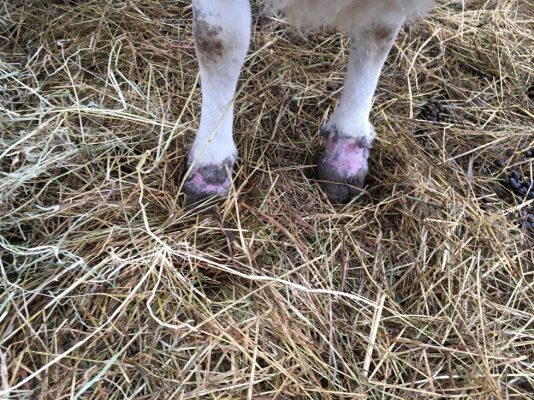 7 February
We are really happy to report that the mother is now feeding the calf without complaint and licking the calf.  He has been named Tobaccus (father was Baccus, the previous bull who has recently been swapped for Dwayne The Rock Johnson).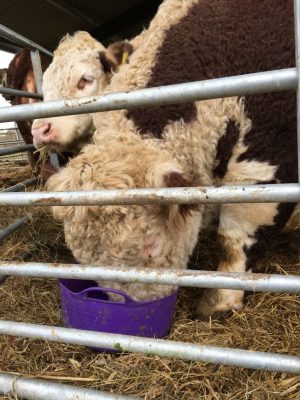 Dwayne has come from a herd of about 6 to a herd of about 26.  Shortly after this photo was taken he strained himself, doing what I just couldn't say. He has been hobbling about a bit since.
16 February
We have had Storms Ciara and Dennis.
The fields are still waterlogged and the sheep are 'over it'!
There is definite weight loss, due to the weather, you can see the sheep are getting their waistlines back! We are now back on pellets every day.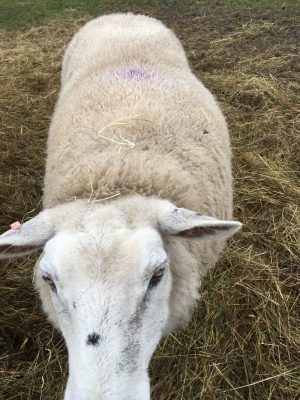 We are ready for Spring now.